What Are Boris Johnson's Energy Policies?
Posted on July 31, 2019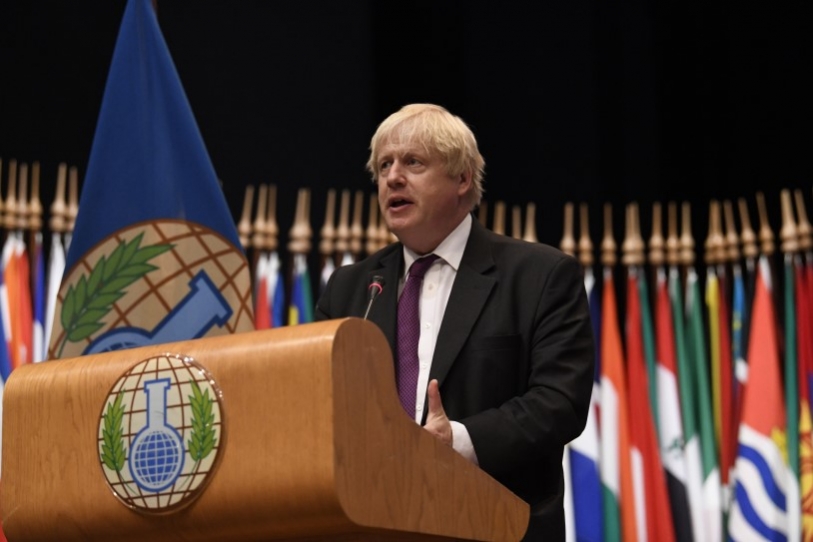 It's been a week since Boris Johnson took his post as Prime Minister, the former London mayor and outspoken columnist is known for his flamboyant style and right-wing views – but what are his energy policies?
As yet Johnson has not made any clear stands on energy or environment, but in his first appearance as PM in the House of Commons he responded to questioning to say that he would "place the climate change agenda at the
absolute core
of what we are doing." As mayor of London, Johnson famously introduced the "Boris Bikes" and has made his opposition to Heathrow expansion well known, but in other areas his stance is less clear. In his Telegraph column, Johnson has repeatedly cited climate change denier Piers Corbyn and has received donations from Terence Mordaunt the director of climate denial group the Global Warming Policy Foundation. Despite having been an MP for 18 years, Johnson's
voting record on environmental issues
in parliament is rather scarce, but he has
consistently voted against
measures and regulations to reduce or prevent climate change.
Environment Minister
Theresa Villiers has been appointed Environment Minister, replacing Michael Gove who had held the post for the past 18 months. Villiers has been MP for Chipping Barnet since 2005 and has previously held cabinet positions as Minister of State for Transport and Secretary of State for Northern Ireland in David Cameron's government.
Fracking and Net Zero
This week Jeremy Corbyn has
urged Johnson to ban fracking
, and called on the Prime Minister to stand up to big business interests in order to meet the 2050 net zero goals that Theresa May enshrined in law. The Labour leaders' comments came as analysis shows that if the UK fully exploits shale gas reserves the carbon emissions caused would eliminate any chance of the 2050 target, and if activities continue at their current rate the 2050 target would be missed by nearly 50 years.
Johnson is yet to respond to Corbyn on the issue, but as mentioned above – his own voting record and that of his newly appointed environment secretary are both pro-fracking. Former environment secretary, minister for energy and current business secretary Andrea Leadsom is also a vocal supporter who has called concerns over the environmental impact of fracking "
scaremongering
."
Energy Price Cap

The energy price cap affects households on default tariffs in England, Scotland and Wales – capping the price of a unit of energy to stop customers being overcharged. It was a Labour policy introduced under Ed Miliband, and came into force in early 2019 under Theresa May following years of delays. Ofgem estimates it saves 11 million people an average of £76 a year.
The energy price cap is reviewed periodically, with the next review due in early August and is expected to see a reduction of around £70 – "which will ultimately leave prices higher than they were when the cap first came into effect in January this year," says
Rik Smith of USwitch
.
The CEO of Centrica, which owns British Gas, has urged Boris Johnson to
scrap the energy price cap
, claiming the cap had hit profits by £300m. Iain Conn has asked Johnson's government to take a stance that is "more pro-free competitive markets", but Labour has hit back calling the cap a "lifeline for households". Government statistics show that 11% of households are in fuel poverty, equivalent to more than 2.5 million households, so revoking the price cap would come with huge public backlash.
Whilst the future of the UK economy, our relationship with the EU and global trade remains unclear, the global energy industry is booming. We are seeing high demand for skilled workers both here in the UK and further afield.
Are you looking for a new role in the energy industry? Our specialist team work with local, national and international companies with exciting positions in all areas of the renewable, oil and gas and nuclear industries. View our current vacancies online, give our office a call on +44 (0) 1502 564892 or email us at cvs@peoplewithenergy.co.uk
Our latest vacancies are posted on social media. Be at the head of the queue by following us on Facebook and Twitter.