How We Are Helping to Bridge the Skills Gap in the Energy Industry
Company News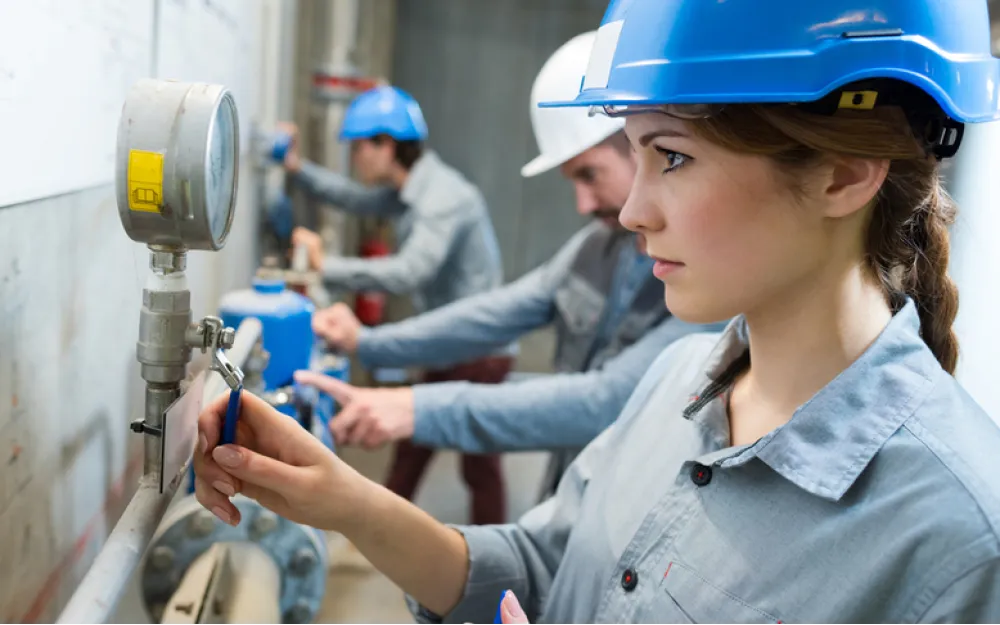 The energy industry is undergoing a major transformation, driven by rapid technological changes, and evolving customer demands. These factors have created a skills gap that poses a significant challenge for the industry's future growth and sustainability. In this blog post, we will analyse the current and future skills gap in the energy industry, and how we are addressing it through education, training, and diversity initiatives.
What is the skills gap in the energy industry?
The skills gap in the energy industry is the difference between the skills that employers need and the skills that workers have or can acquire. According to a survey by Siemens, insiders feel that the skills gap in the energy sector is a 'perfect storm' - the result of a lack of long-lead skills, combined with a pressing need to renew and replace those aspects of our energy systems that are ageing or inefficient.
Some of the most useful skills to improve the efficiency of teams working in the energy industry teams should include:
Data-driven management
Data science and analytics
Environmental impact and efficiency modelling
Strategic planning
However, these skills are not widely available or developed among the current and potential workforce. According to a report by Brunel, over half (56%) of recruiters said the biggest challenge they face is an ageing workforce and lack of skilled staff, while 40% felt the biggest driver of the skills shortage is insufficient education and training.
What are the consequences of the skills gap in the energy industry?
The skills gap in the energy industry has serious implications for the industry's performance, competitiveness, and innovation. Some of the consequences of the skills gap might include:
Reduced productivity and efficiency
Increased operational costs and risks
Delayed or cancelled projects
Lower customer satisfaction and loyalty
Difficulty in meeting regulatory and environmental standards
Loss of market share and reputation
Moreover, the skills gap in the energy industry hinders the transition to cleaner and renewable energy sources, which is essential for meeting climate goals and reducing greenhouse gas emissions.
How are we helping to bridge the skills gap in the energy industry?
As a leading recruitment firm that specialises in recruiting for the energy sector, we are committed to helping our clients and candidates overcome the skills gap challenge. We do this by:
Providing access to a global pool of qualified and experienced talent across various disciplines and domains.
Offering tailored recruitment solutions that match the specific needs and expectations of each client and candidate.
Promoting diversity and inclusion in the energy sector by attracting and retaining talent from different backgrounds, genders, ethnicities, and perspectives.
Collaborating with government, educational institutions, and industry associations to raise awareness of career opportunities in the energy sector and provide funding for training initiatives.
We believe that by bridging the skills gap in the energy industry, we can help our clients achieve their business goals, our candidates advance their careers, and our society move towards a more sustainable future.
If you have any questions about any of our recruitment services, give our office a call on +44 (0) 1502 564892. Or you can always email us at headoffice@peoplewithenergy.co.uk