#breakthebias Gender Representation in The Energy Industry
Company News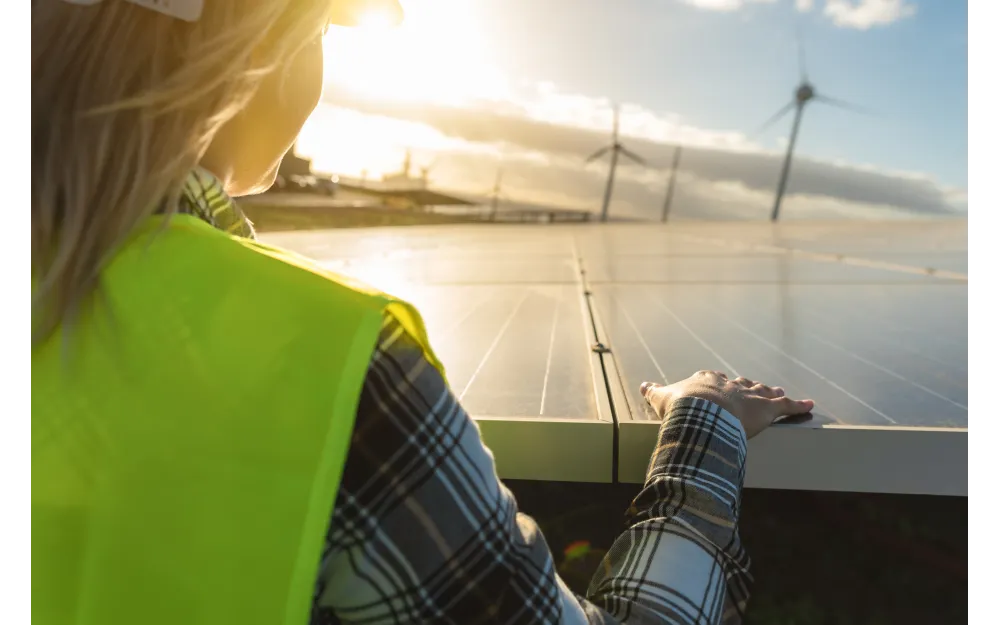 Today (Tuesday March 8th 2022) is International Women's Day - a global day celebrating the social, economic, cultural, and political achievements of women. One of the themes of this year's IWD is #breakthebias. Something we have been attempting in energy industry recruitment for many years.
Traditionally, the energy industry has been a sector of the economy that has attracted more male workers than female. Despite this, determined recruiters have always been able to find excellent job placements for talented women - who in turn shift expectations surrounding the roles they take on.
Gemma Head, Head of Skills at the East of England Energy Group (EEEGR), kindly took some time to answer a few questions about her experience of representation in the Energy Industry.
What challenges have women previously faced in the industry?
The challenges faced by women in the energy sector are not dissimilar to those faced by other industries – lack of representation (equating to a lack of role models), lack of support and / or recognition from male colleagues, a lack of flexibility for individuals supporting families and barriers preventing women from returning to the same / similar roles thereafter, imbalances in pay when compared with male colleagues, to name but a few!
How is the energy industry changing? Is it becoming more inclusive?
The energy industry is beginning to change, and importantly it's moving from talking about making changes to progressing with action which is long overdue. Increasingly companies are seeking to understand more about how they can diversify their workforce, and importantly, how it will make a positive difference. There is still a way to go, but we can now point to tangible differences which have come about in recent years as a result of recognising and moving to increase the number of females, in roles of all levels, throughout the energy sector.
What challenges remain?
All of the challenges listed above (and more) still remain but perhaps to a lesser extent, and what's important now is that these challenges have been recognised, not just by women, and action is being taken accordingly.
What improvements could still be made?
There are a variety of improvements which could still be made - what's key is that organisations and individuals take the time to reflect on what they can do to really make a difference, and this will vary company to company and individual to individual. Start the conversation with your team and listen to your colleagues, and collectively make a pledge to do something differently and to see it through. This isn't about tick-box exercises and just levelling out the numbers – genuine diversity within a team has all sorts of benefits to your workforce, its productivity and its effectiveness.
People with Energy is actively recruiting for a diverse energy sector. We welcome CVs from all qualified personnel.