Elon Musk Wins Battery Bet
Posted on November 28, 2017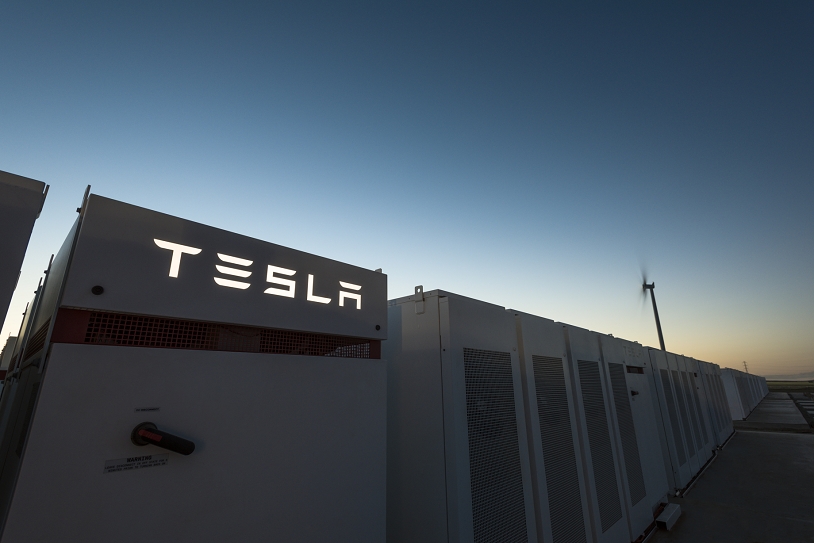 On the 1st December, the world's biggest battery officially launches. Earlier this year, Elon Musk famously tweeted that his company Tesla could build the 100-megawatt facility in 100 days – or he would give it to the Australian government for free. After a series of blackouts across South Australia in September 2016 and February 2017, there was much debate as to how to the government could manage their grid efficiently and without further price hikes for customers.

Tesla will get the system installed and working 100 days from contract signature or it is free. That serious enough for you?

— Elon Musk (@elonmusk) March 10, 2017
100 Days

Had Musk failed to meet the 100-day deadline it would have cost Tesla
"$50million or more"
, the clock began ticking in September when Musk visited Adelaide to sign the deal. Although work had actually begun in July after the government gave the contract to Tesla – but that detail ruins the drama of the story so we'll let that slide!
Safety Net
The huge lithium-ion system can provide energy to power more than 30,000 homes – roughly the same number that were affected by the blackouts. However, it only has 129 megawatt hours to its 100 megawatts of power capacity, which means it could only power those 30,000 homes for an hour. This renders the project a safety net, keeping power flowing to homes until traditional backup generators are back online and prevents repeats of the mass power outages seen last year.
Australia's Energy Plan
The Tesla Battery farm is part of a $550million plan by the state to guarantee energy supply after the problems faced last year sparked national debates over energy security. A 250-megawatt gas-fired generator, costing $360million, is due to come online in the next few months. South Australian Premier Jay Weatherill has pledged a focus on renewable energy, as well as plans to increase public ownership of power assets and becoming more self-reliant.
Green Futures