New Wind Turbine Technology Could Drive UK Jobs
Posted on August 2, 2018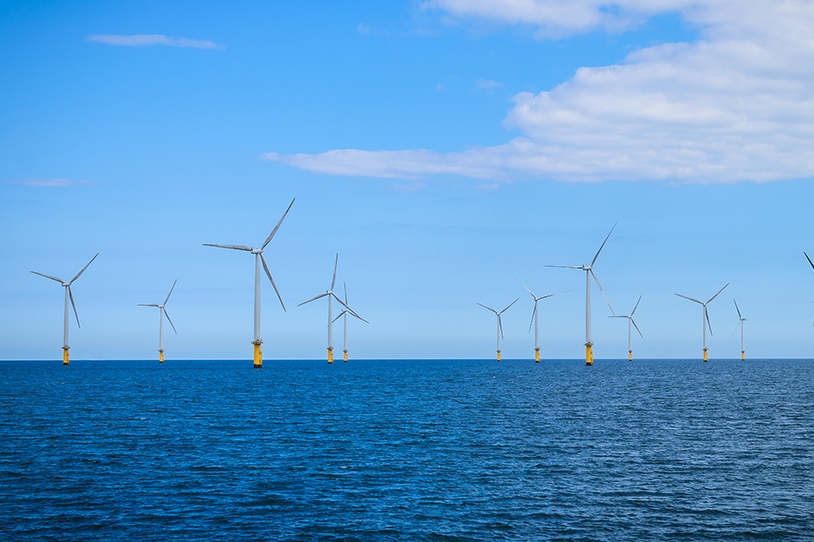 A UK company is the first to develop a
ferrite-based direct drive permanent magnet generator
for wind turbines that could be in production within the next five years. The innovative technology could see 3,000 jobs created in the UK, massively reduce costs in building wind turbines and reduce the reliance on rare-earth materials – making wind power an even greater environmentally friendly energy source.
Essex-based
Greenspur Renewables
have been developing the new wind turbine generators since 2014 and this year announced its intention to develop a UK-based supply chain. Director of Greenspur, Andrew Hine spoke at the
Global Offshore Wind 2018 conference
in Manchester last month. He said the ferrite magnets used within the generators could be manufactured in the UK, which would lead to considerable job creation. Greenspur Renewables is working with the
Offshore Renewable Energy Catapult (ORE Catapult)
and Innovate UK to build, test and demonstrate a 250-kW machine later this year, following successful testing on a 75-kW rig last year.
What does 'ferrite-based direct drive permanent magnet generator' mean?
A direct drive permanent magnet generator (or DD PMG) is the mechanism that drives the rotor blades of the wind turbine, without need for a gearbox. Older models of wind turbines use gearboxes to get the arms of the wind turbine up to a high enough speed to drive conventional generators. Direct drives have become commonplace over the past ten years, reducing the number of components in turbines, reducing costs and making the installations more efficient. However, the magnets used within direct drives use expensive rare-earth magnets which are in ever dwindling supply.
Neodymium and dysprosium are rare-earth elements used in the magnets of conventional DD PMGs. If current production rates continue, by 2025 DD MPGs will require
35% of global rare-earth magnet production
. Rare-earth magnetic materials are used widely in the defence and electronics industry, most notably in smartphones, computers and electric vehicles. High demand and short supply means that the price of materials is going to soar in coming years, especially so as China – the major source of materials – has been restricting exports. Mining for rare-earth metals is difficult, expensive and environmentally exhausting. So this new technology which uses ferrite – an allotrope of Iron ore, an abundantly available material, is both environmentally and economically savvy.
As we continue to see greater investment in wind power and increased support for the return of onshore wind in the UK, the number of companies investing in UK manufacturing is growing too. We're always seeking applicants to work on and offshore in the manufacturing, maintenance and operation of wind turbines. Our consultants specialise in placing candidates with the companies that can offer them the best opportunities,
send us your CV
today.