We're Exhibiting at EEEGR's SNS 2022 Conference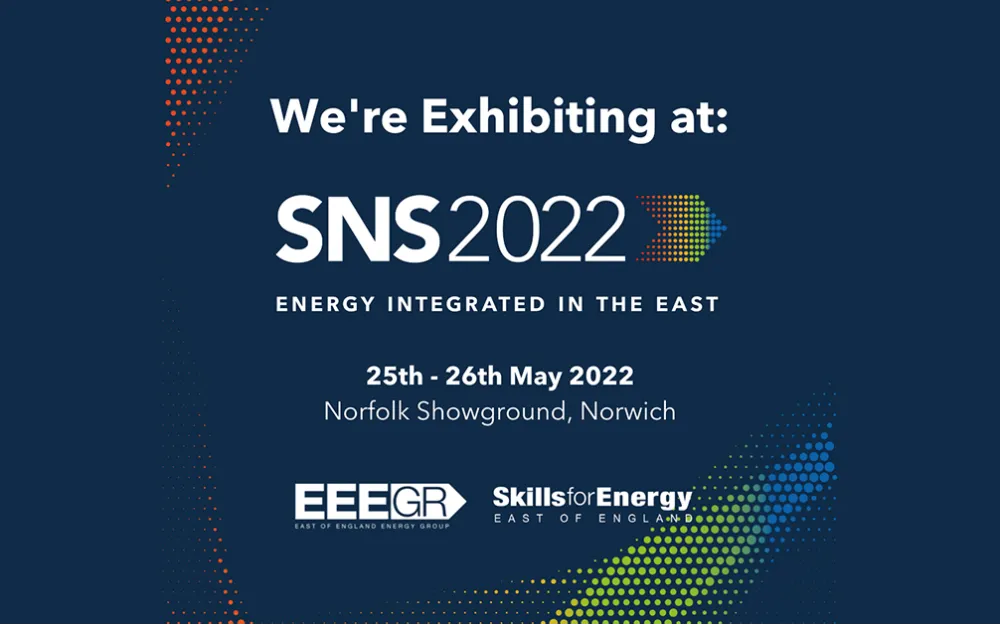 People with Energy is a sponsor of the East of England Energy Group (EEEGR) and we're exhibiting at their conference later this month. Join us at SNS 2022 Energy Integrated in the East on the 25th and 26th May at the Norfolk Showground in Norwich.
Sign up to attend the conference as a delegate on the EEEGR website.
We're looking forward to catching up with colleagues and making new friends during two days filled with discussions, speeches and pitches, including insights from the Department for Business, Energy & Industrial Strategy, Vattenfall, Sizewell C, RenewableUK and many, many more.
Those delegates who choose to pay extra to join us at the conference dinner and drinks reception are in for a special treat as Claire O'Neil is lined up to deliver the keynote after dinner speech. O'Neil is former Minister of State for Business, Energy and Clean Growth and current Managing Director for Climate and Energy at the World Business Council for Sustainable Development.
Many members of EEEGR will be exhibiting at the East of England''s flagship energy conference and exhibition and we're expecting hundreds of delegates to attend over the two days. If you are interested in progressing your career within the energy industry, or if you are recruiting and would like to access our pool of talented individuals, come and find us at the People with Energy stand at SNS 2022 or email Stuart Smith on stuartsmith@peoplewithenergy.co.uk