The Future of Fracking in the UK
Posted on November 6, 2018
Last month drilling began at the Preston New Road site in Lancashire, the first fracking activity in the UK for seven years after earth tremors prompted a ban on all activity. The site in Lancashire has been watched keenly by the energy industry, concerned residents and the media - with almost daily coverage in the news. The Cuadrilla owned site in Lancashire began operations on the 15th October and has had to suspend and restart twice due to tremors, and on the 2nd November reported it had extracted its first shale gas. The extraction is positive for Cuadrilla, but testing of flow rates over the next couple of months will be needed to determine if full-scale gas extraction is viable. With so much controversy, local opposition, news coverage and cost involved – how likely is it that fracking will become an energy source in the UK?
What is Fracking?
Fracking, or hydraulic fracturing, is the process of extracting gas or oil from rocks trapped thousands of metres underground, by drilling into the rocks and breaking them up with water and chemicals at high pressure. Supporters of the practice say that fracking will increase jobs, reduce energy bills and reduce reliance on imported oil and gas. Critics say reliance on fossil fuels is short sighted, the practice is terrible for the environment and the number of jobs generated has been grossly overexaggerated.
Where Could Fracking Take Place in the UK?
The Cuadrilla site known as Preston New Road, near Blackpool on the north west coast lies within the Bowland Shale Formation, a carboniferous area rich in shale gas that covers much of north England and the midlands. More than 100 licences have been awarded by the government to allow firms to explore and there are several sites classified as active or approved with drilling either imminent or planned.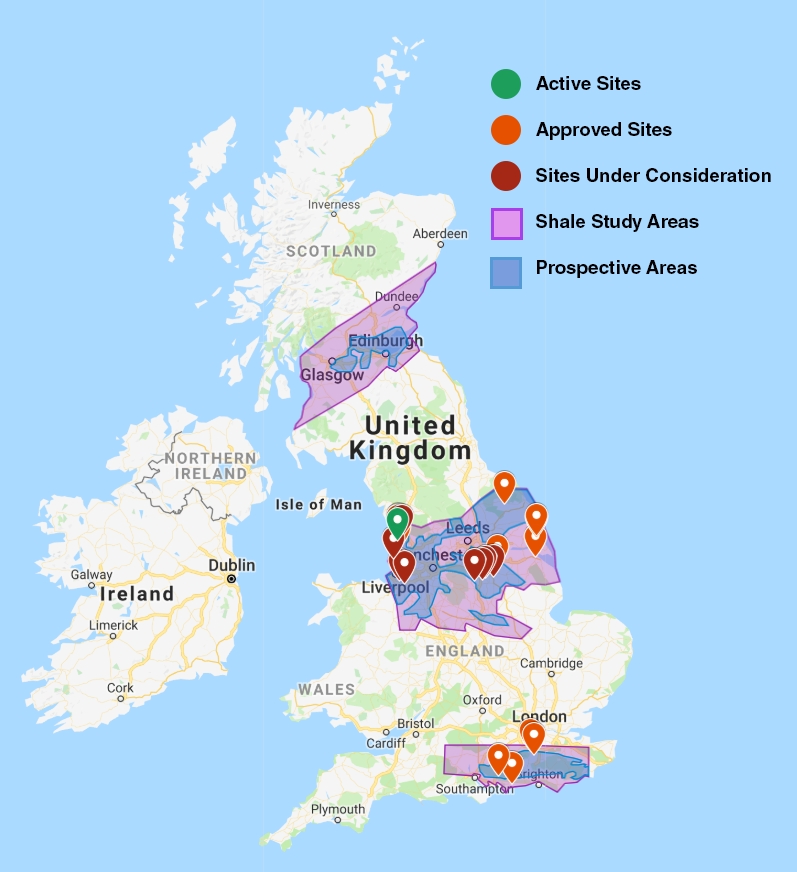 With significant investment from companies at multiple sites and progress at the Preston New Road site, it's likely that there will be a push for the green light to be given to the many approved sites to go ahead with exploration and drilling.
No matter which area of the energy industry you're looking for a job in, we can help. Browse a selection of jobs online or get in touch with our team of consultants.