Our Low Carbon Commitments
Company News
Posted on: November 13, 2020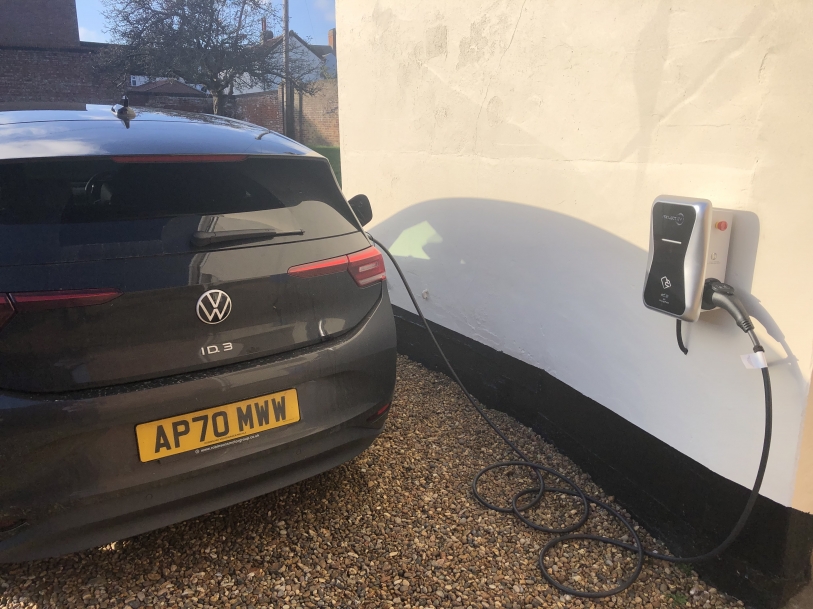 This week we took delivery of a new electric company car, as we continue to reduce our company's carbon footprint and work towards a zero carbon future. Working in the energy industry and being based on the East coast, we can see first hand the effects of the climate crisis and the urgent action required by us all to adapt our working practices.
This new vehicle, an electric VW ID3, is available to all staff for client visits, site visits, networking and conferences - as well as travel to the many board meetings that our managing director Stuart is on! Providing a low carbon vehicle for our staff to use, is just one of the ways we are working towards reducing the impact of our company.
Whilst currently many of our staff are working from home, as per lockdown restrictions, we encourage our team members to use low-carbon methods to travel to the office when they are onsite. We have a company cycle to work scheme, with a secure bike shed and showering facilities.
Investing in more eco friendly and sustainable options for our business and employees is indicative of our continued commitment to reducing our carbon emissions. As we head into 2021 we aim to further improve our company's low carbon goals, and look forward to sharing our progress with our clients and peers.
As the energy industry evolves toward a greener future, we're here to recruit talented candidates for your business and infrastructure projects. Our specialist recruitment consultants will work with you to provide personnel and crew for all size projects, no matter the scale, contract length or location. Call us on 01502 564892 or email headoffice@peoplewithenergy.co.uk to discuss your recruitment needs.