Updates on UK Wind Farm Developments
Posted on May 8, 2018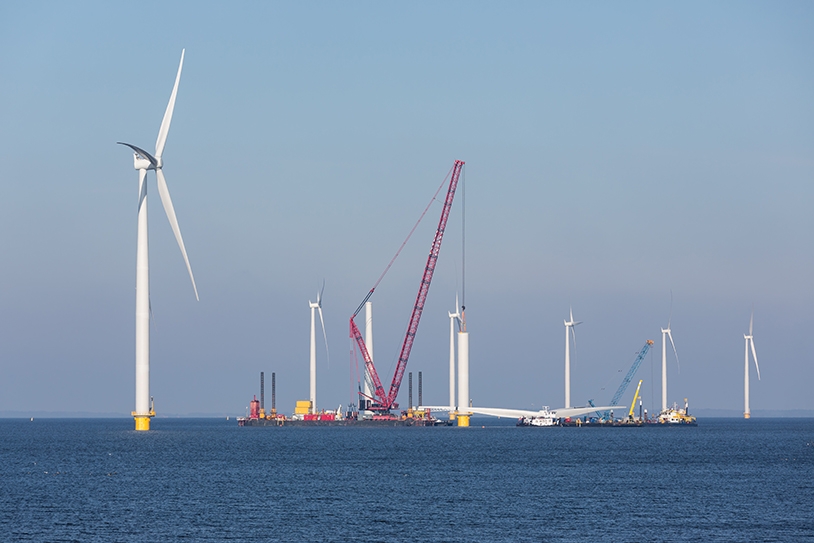 Last year
we wrote about three new windfarms
that broke records for their low costs of power, Triton Knoll in Lincolnshire, Hornsea in Sheffield and Moray in Scotland. We've been keeping a keen eye on these sites, especially as we're just along the coast from Triton Knoll and Hornsea – and have been recruiting a steady stream of surveyors, technicians and labourers for Projects One and Two at Hornsea. 
Hornsea Project Three
The windfarms at Hornsea are owned by Orsted, a company who have been investing heavily in renewables over the past decade and who until November last year were known as Dong Energy. The Danish company
changed its name
after 45 years, as they said they had become
"too green"
for their name which originally stood for Danish Oil and Natural Gas. 
Since consultation periods ended in December 2017, the maximum number of turbines has been reduced from 342 to 300. The landfall zones and HVAC booster station locations have changed too, a site in Little Barningham in North Norfolk has been selected for the booster station and a site in Swardeston for the onshore substation. The onshore construction has been reduced to two phases over eight years, with the onshore cable corridor reduced from 200m to just 80m. 
Triton Knoll
Innogy, the German company that owns the Triton Knoll development, has also been undergoing big changes since we last reported on the development. In November last year it was announced that Innogy was merging its subsidiary Npower with the rival division at SSE. Then, in March this year it was announced that E.ON is acquiring Innogy – quite what all this change means in the long term is uncertain, but the windfarm project is surging ahead. 
Last month, a three week programme of test drilling was completed: investigating the conditions of the seafloor and sub seafloor to support the design of the 90 monopile foundations. Forty metre deep boreholes were drilled, sampled and tested while the Fugro Scout vessel also tested locations of two substations twenty miles offshore. Full onshore construction is expected to begin later this summer with offshore construction starting late next year.