How to Become a Deep Sea Saturation Diver
Posted on November 15, 2018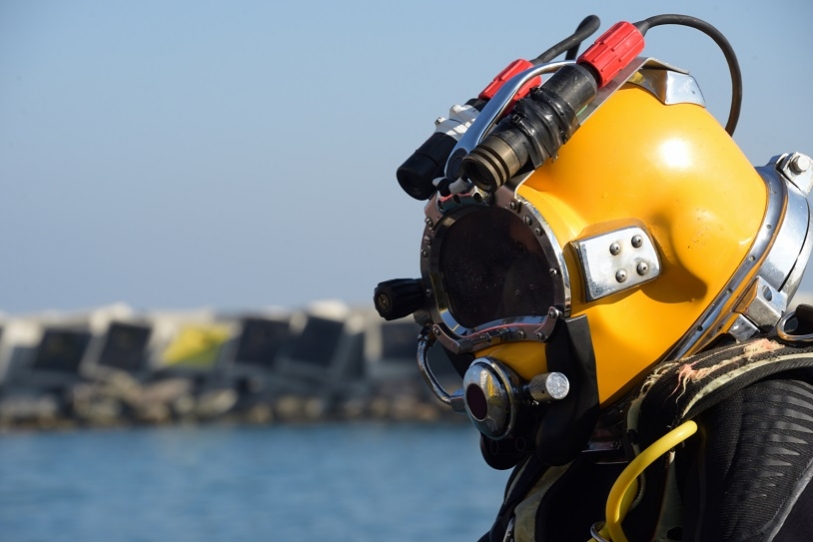 Deep sea saturation diving is a job well known for being exciting, dangerous and very well paid. Working on the construction and maintenance of oil and gas projects, it's a competitive industry to work in, but with the growth of offshore wind farms the subsea industry is seeing more diving positions become available.

What is Deep Sea Saturation Diving?
Saturation divers descend to the depths of the ocean in small pressurised chambers for up to four weeks at a time, working on the surveying, construction, maintenance and repair of oil and gas pipelines and infrastructure. Groups of up to twelve divers live together in chambers hundreds of feet underwater, going out for 8 hour shifts in small groups to work on projects and returning to the chambers to eat, sleep and run safety drills.
Saturation divers may also work on other commercial projects such as salvage and rescue operations, photography and filming, scientific explorations and repairs and maintenance for ships.
What are the Requirements for the Job?
Before getting to the qualifications required, a diver needs to be incredibly physically fit, not be claustrophobic, have great patience, work well with others and be mentally prepared for the challenges of the job.
A regular medical examination is required, a degree or experience in engineering is advantageous and of course diving certificates are absolutely necessary. Qualifications required include HSE Surface Supplied Diving and HSE Closed Bell Diving. To do the saturation diving course costs around £20,000 and takes several weeks to complete, and is only open to experienced divers with hundreds of hours at various depths logged. Find out more about the qualifications and medical requirements on the
HSE website
.
How Do You Become a Deep Sea Saturation Diver?
To be able to do a saturation closed bell diving course, you must already hold offshore air diving certificates and have been on hundreds of dives. Offshore Air Diver and Inshore Construction Diver are two jobs which could lead to becoming a saturation diver, both requiring a number of HSE qualifications in diving.
To get into this line of work, you could have experience as a diver in the Army or Navy or make a career change from an engineering role. If you've got your PADI Scuba diving qualifications following adventurous holidays and want to take your passion to the next level, it is possible to find a career in deep sea diving if your previous career gave you relevant and transferable skills.
At People with Energy, we are specialist recruiters partnering people with the right skills with companies that are looking for them. If you represent a company that is looking for a deep-sea saturation diving team, talk to us. We know all the right people. You can call us on +44 (0)1502 509350 or you can email headoffice@peoplewithenergy.co.uk